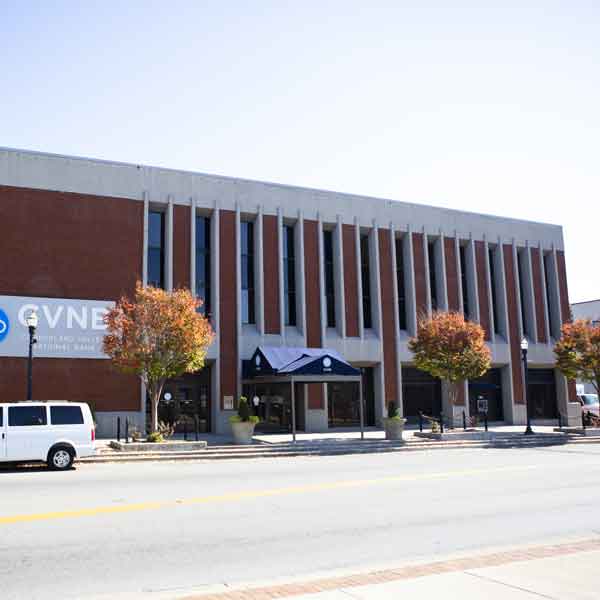 100 South Main Street
London, KY 40741
606.878.7010
Lobby Hours
Monday 8:30 am - 4:00 pm
Tuesday 8:30 am - 4:00 pm
Wednesday 8:30 am - 4:00 pm
Thursday 8:30 am - 4:00 pm
Friday 8:30 am - 5:00 pm
Saturday Closed
Sunday Closed
No Drive Thru at this location
24/7 Walk Up ATM
About this location
CVNB's London Main Office is conveniently located off of Highway 25 Downtown Main Street at the intersection of 4th & Main St. We are across the street from the Laurel County Court House. Parking is allowed in front of the building. There is also a free municipal parking garage a couple of blocks down 4th Street. 
24/7 Walk Up ATM (deposit checks, withdraw cash, transfer funds)

Accepts appointments
Safe deposit boxes
Night deposit box
Commercial deposits accepted

Change orders
Cash non-customer on us checks
Mortgage Lender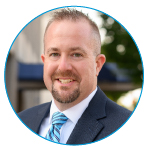 Ward Stokes
Laurel County Market President, Commercial Lender
---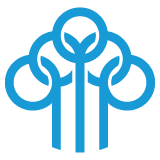 Vickie Jones
Head Teller/Assistant Cashier
Love for Laurel County & London
CVNB is proud to give back to Laurel County through banking, lending and wealth management services. We are also members of the London/Laurel County community and actively give back both in volunteer hours and sponsorship contributions to many high impact organizations that help make our hometown a better place to live and work. The CVNB team at London Main and our bank market leaders continue to support many organizations.
In the News
300 London Shopping Center
London, KY 40741
606.878.7010
Lobby Hours
Mon. - Thurs. 9:00 - 4:00
Fri. 9:00 - 5:00
Drive Thru Hours
Mon. - Thurs. 9:00 - 5:00
Fri - 9:00 - 6:00
Sat. 9:00 - Noon
24/7 Drive Thru ATM
1755 North Main Street
London, KY 40741
606.878.7010
Lobby Hours
Monday - Thursday 9am - 4pm
Friday 9am - 5pm
Saturday & Sunday Closed

Drive Thru Hours
Monday - Thursday 9am - 5pm
Friday 9am - 6pm
Saturday 9am - Noon
Sunday Closed
24/7 Drive Thru ATM
Walmart Super Center Branch
1851 W Hwy 192 Bypass
(Inside Walmart)
London, KY 40741
606.878.7010
Lobby Hours
Mon. - Sat. 10:00 - 6:00
Sun. 1:00 - 5:00
No Drive Thru
Walk Up ATM | Accessible  when