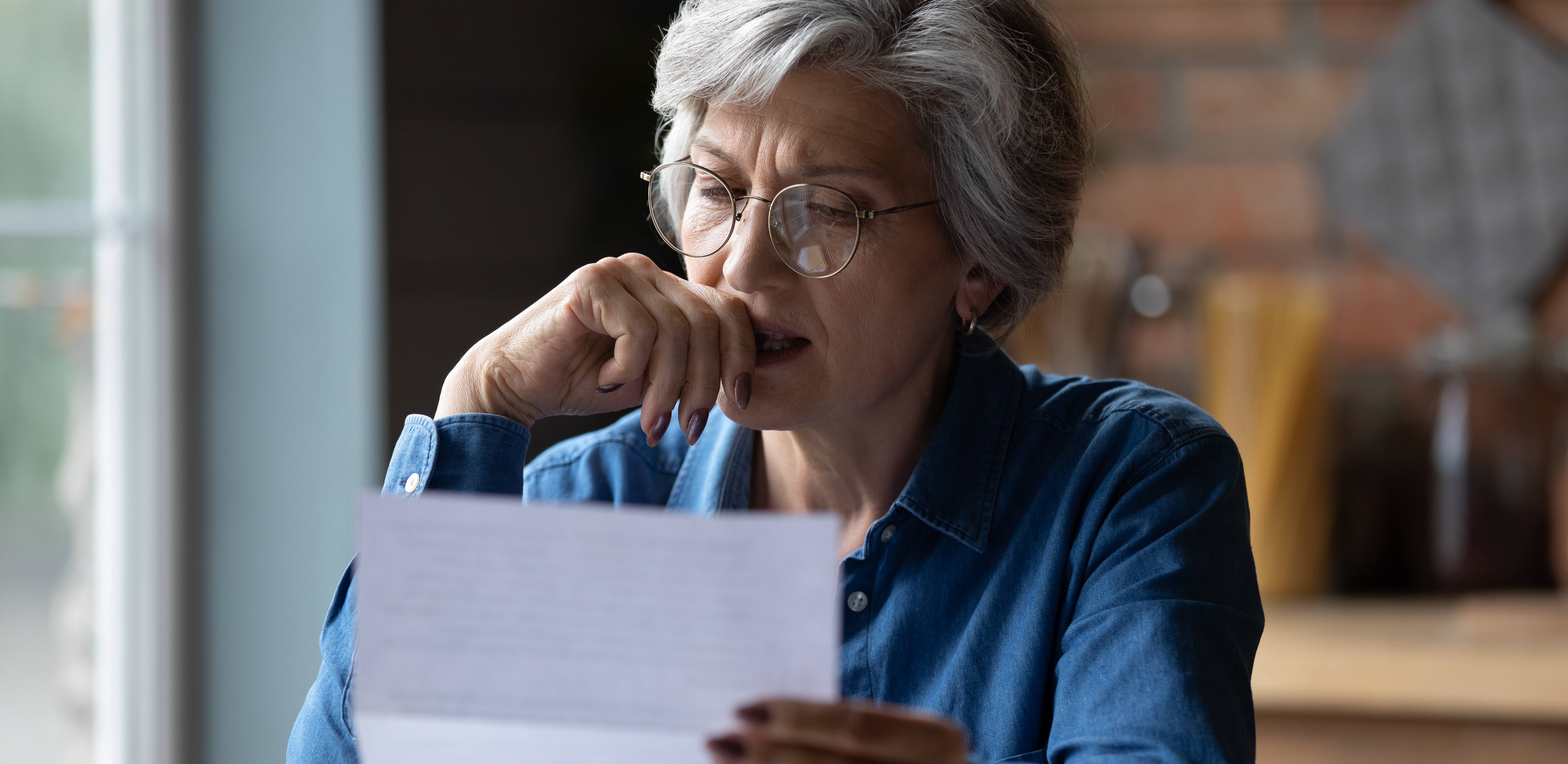 Mortgage Scam
Recently we've seen a rise in mysterious postcards being mailed to our clients referring to a recently closed mortgage you may have with Cumberland Valley National Bank & Trust Co. It will ask you to call a phone number to discuss the matter.
These postcards (white, pink, or yellow) are not from

Cumberland Valley National Bank
. If you receive a postcard like this, 
IT IS A SCAM
, 
do not call the number, and you do not need to take further action. Simply, throw the card away.
If you received this postcard, it's not from us.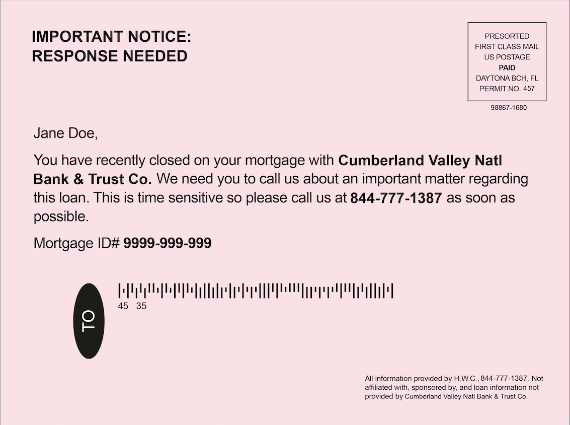 Have you already called? Contact us immediately at 800.999.3126
Cumberland Valley National Bank would never send you a postcard requesting that you call us regarding your mortgage. All communications regarding your personal accounts would be through first class mail in sealed envelopes, through email personally addressed to you, or by direct phone calls from your lender.
Be alert for these red flags.
In the bottom right corner, you'll see an "All information provided by H.W.C… loan information not provided by Cumberland Valley National Bank & Trust Co".  All of our communications would clearly state that it is from Cumberland.
There's no clear indication of who the postcard is from.
You'll notice a Mortgage ID number displayed.

At Cumberland, we would not show your personal information on a postcard.

The phone number displayed does not match Cumberland's customer support phone number: 800.999.3126.
You will receive information about your mortgage via a sealed first-class letter instead of a postcard.
Protect yourself
One of the most important things you can do is to be aware of recent scams and recognize the warning signs. The Federal Trade Commission is an excellent resource for learning safety tips, filing complaints, and reporting fraud.