Taking Care of Business

Your business means a lot to you — and to your employees. CVNB has retirement solutions for business owners and employees.
Working for you

A successful business relies on strong partnerships. CVNB partners with business owners to offer an employee retirement plan that's the right fit for your organization. By understanding your business and industry, challenges, and goals for growth, our banking specialists can develop and administer a 401(k) that serves your company and employees:
Defined contribution 401(k): In addition to pre-tax contributions by employees, employers can choose to set a match amount, and can receive tax benefits for contributing to 401(k) accounts.
CVNB also manages employer- and employee-funded HSA (Health Savings Account) plans, allowing your employees to contribute tax-free savings for medical expenses.
As a small business owner, you're always there for your company—and so are we. CVNB partners with you to provide plan participation education to your employees, as well as seamless retirement plan administration and fund management.
Looking out for your business
You've worked hard to build and grow your successful business. Protect your investment now and for the future with a retirement plan and investment strategy optimized for entrepreneurs and self-employed business owners like you. CVNB can provide guidance and set up IRA plans with the best tax-deferred strategy:
SIMPLE IRA: A SIMPLE (Savings Investment Match Plan for Employees) IRA is ideal for smaller businesses (fewer than 100 employers) or self-employed individuals that want to offer a tax-deferred retirement plan.
SEP IRA: For self-employed business owners, a SEP IRA offers tax-deferred contributions and greater flexibility in contribution limits.
Investments

As your business grows and evolves, so should your investments. CVNB's financial planners offer strategies to maximize earning potential in your day-to-day operations. CVNB Sweep Services allow your business to transfer money into high interest-earning investment accounts.
CVNB values small businesses and what they bring to the community and supports the unique needs and goals of self-employed business owners. Talk to a CVNB retirement specialist about how we can help you take care of business.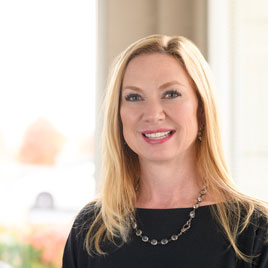 We believe that sound investments start with a trusted partnership. CVNB understands where you're coming from— and where you want to go.
---