At CVNB, we believe in more than banking.
We believe in making a difference!
Philanthropy lies at the heart of Cumberland Valley National Bank's values. We understand the importance of giving back to the community that supports us, and as such, we engage in various philanthropic efforts, including charitable donations, volunteer work, and community sponsorships. By supporting local organizations and causes, we not only help build a stronger community, but also create a better environment for our customers and employees. After all, our success is intertwined with that of the community we serve. Through philanthropy, we aim to strengthen our values and build lasting relationships with the people who improve our community.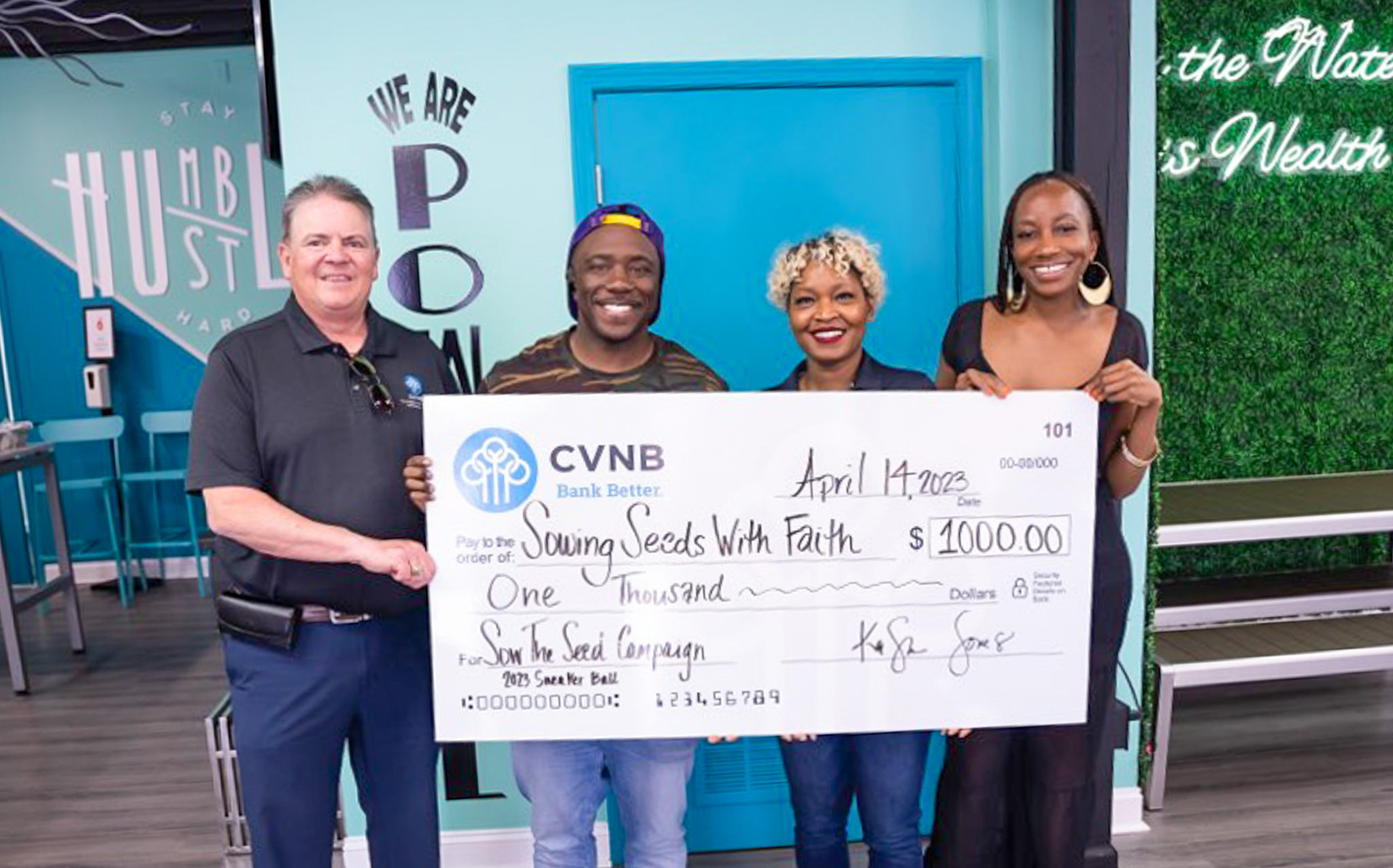 At CVNB, our investment in philanthropy reinforces our commitment to creating positive change in the communities we call home and empowering those who live and work there.
Our Louisville team presented a donation to Sowing Seeds With Faith's Oaks Day High School Sneaker Ball event. As the Sow The Seed sponsor, we supported a safe and joyful celebration of Derby and academic success.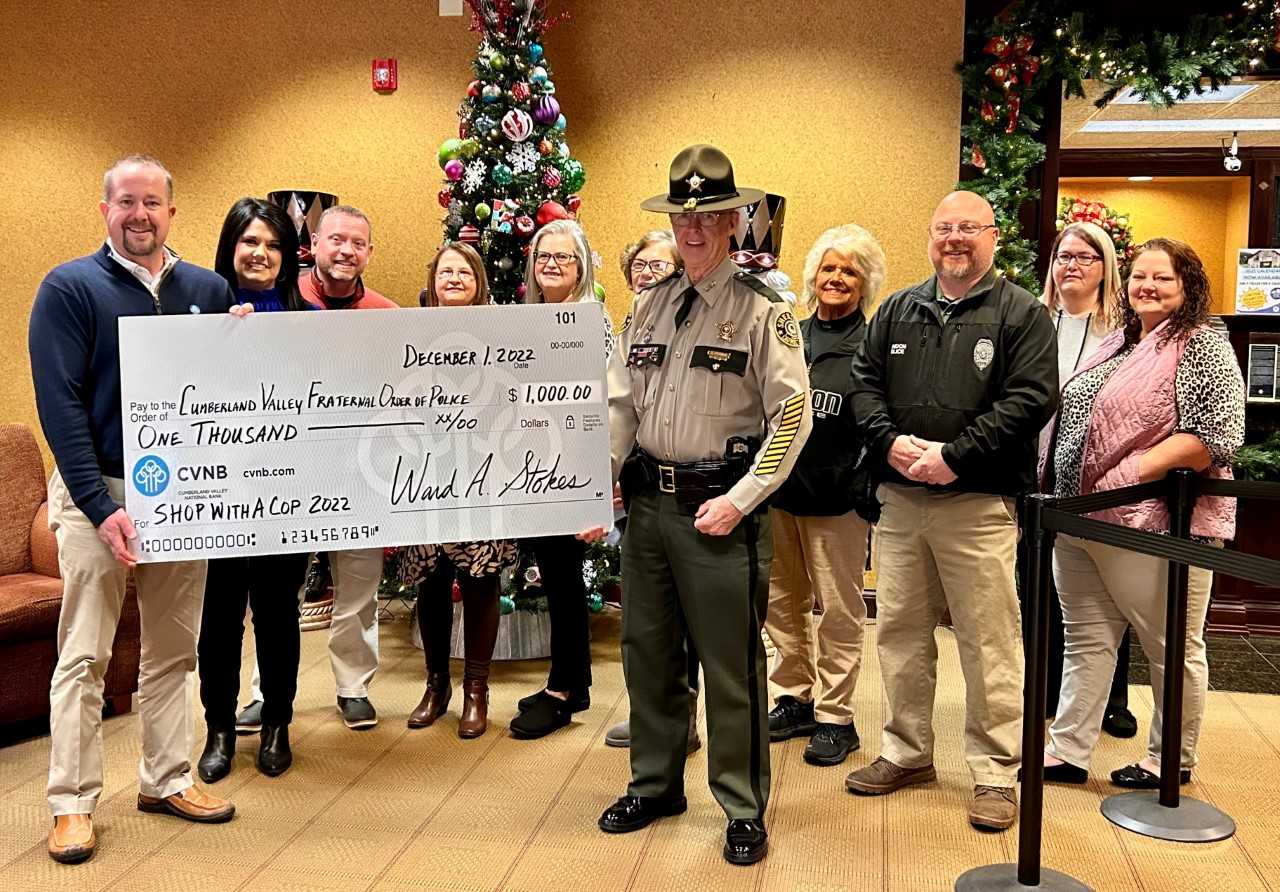 CVNB recognizes that giving back to the community is the key to success, and we are proud to support local organizations and causes through our philanthropic efforts.
CVNB donated $1,000 to the Laurel County Shop with a Cop 2022 program. This program takes children on a $100 shopping spree at Walmart each Christmas.
Our community is important to us, and we are here to support.

CVNB was the Presenting Sponsor for Hospice Care Plus' Bourbon, Boots & BBQ Derby Eve Benefit, which featured a live concert, hors d'oeuvres, a photo booth, and more. All proceeds supported Hospice Care Plus.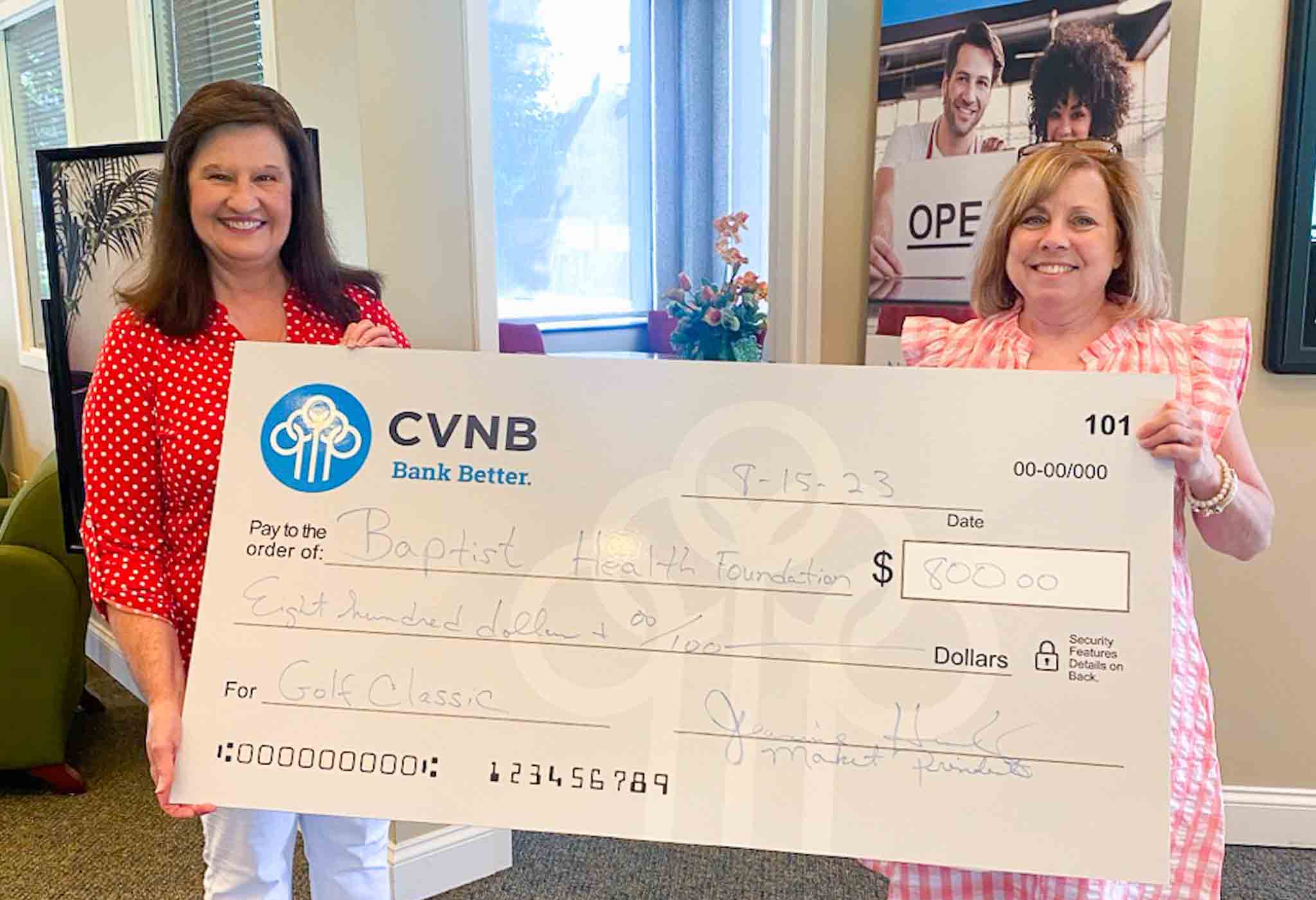 We are once again a sponsor of the Baptist Health Corbin Golf Classic Tournament, where all proceeds are dedicated to purchasing additional patient care equipment.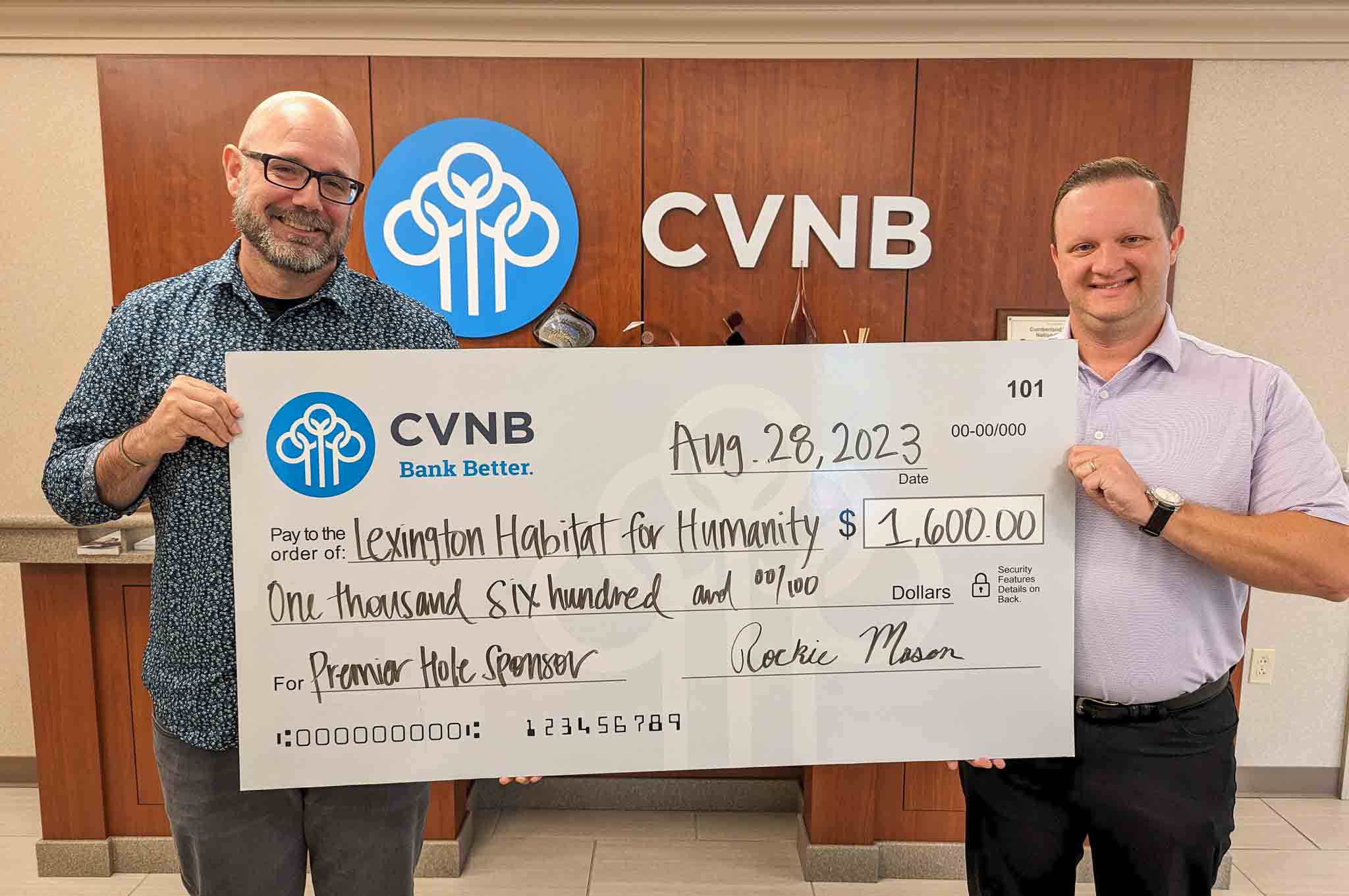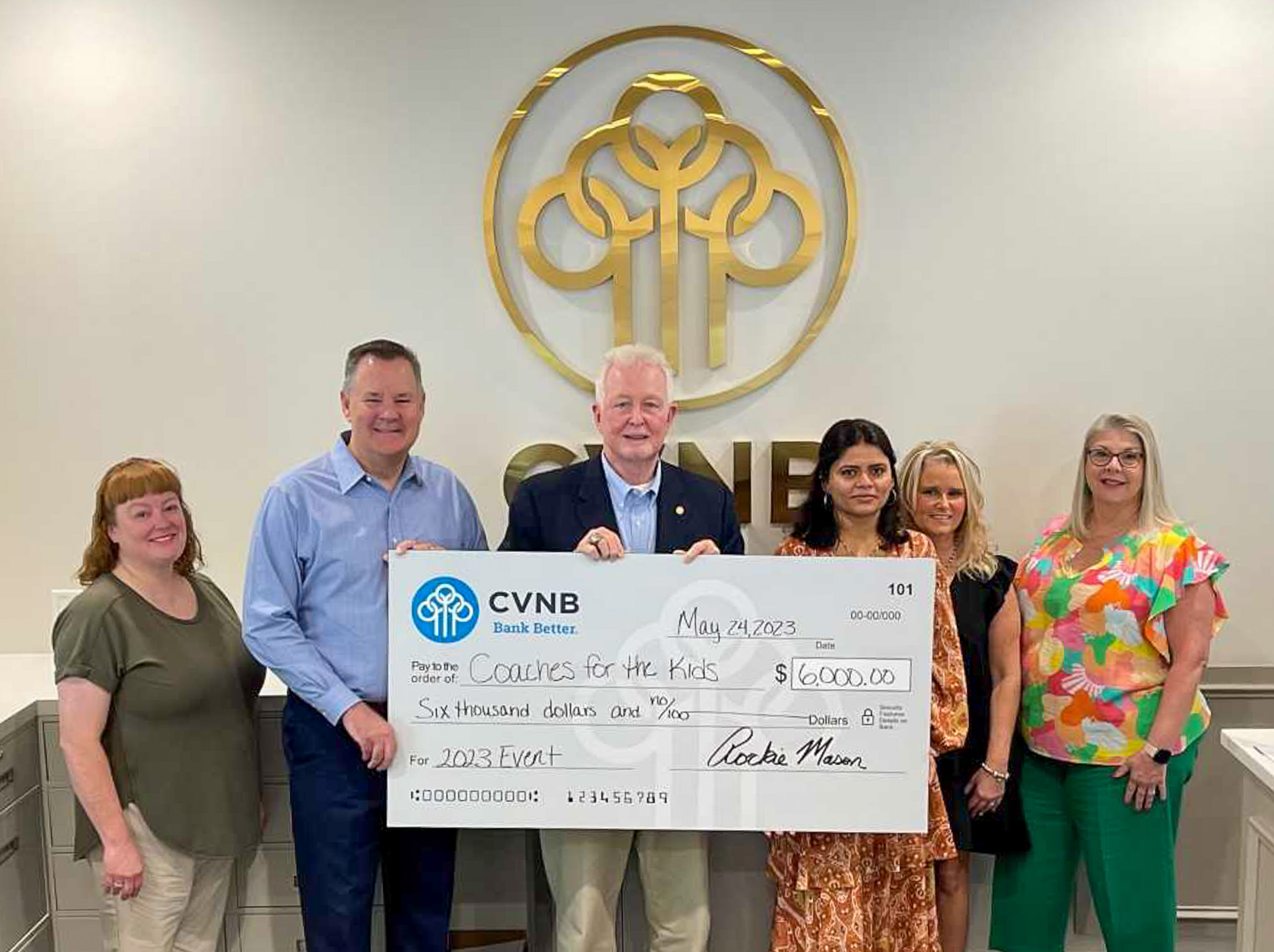 CVNB is proud to be a Premier Hole Sponsor for the Lexington Habitat for Humanity Applied Underwriters Invitational! The annual golf tournament supports Lexington Habitat for Humanity's mission, making a positive impact in our community. Let's tee off for a great cause!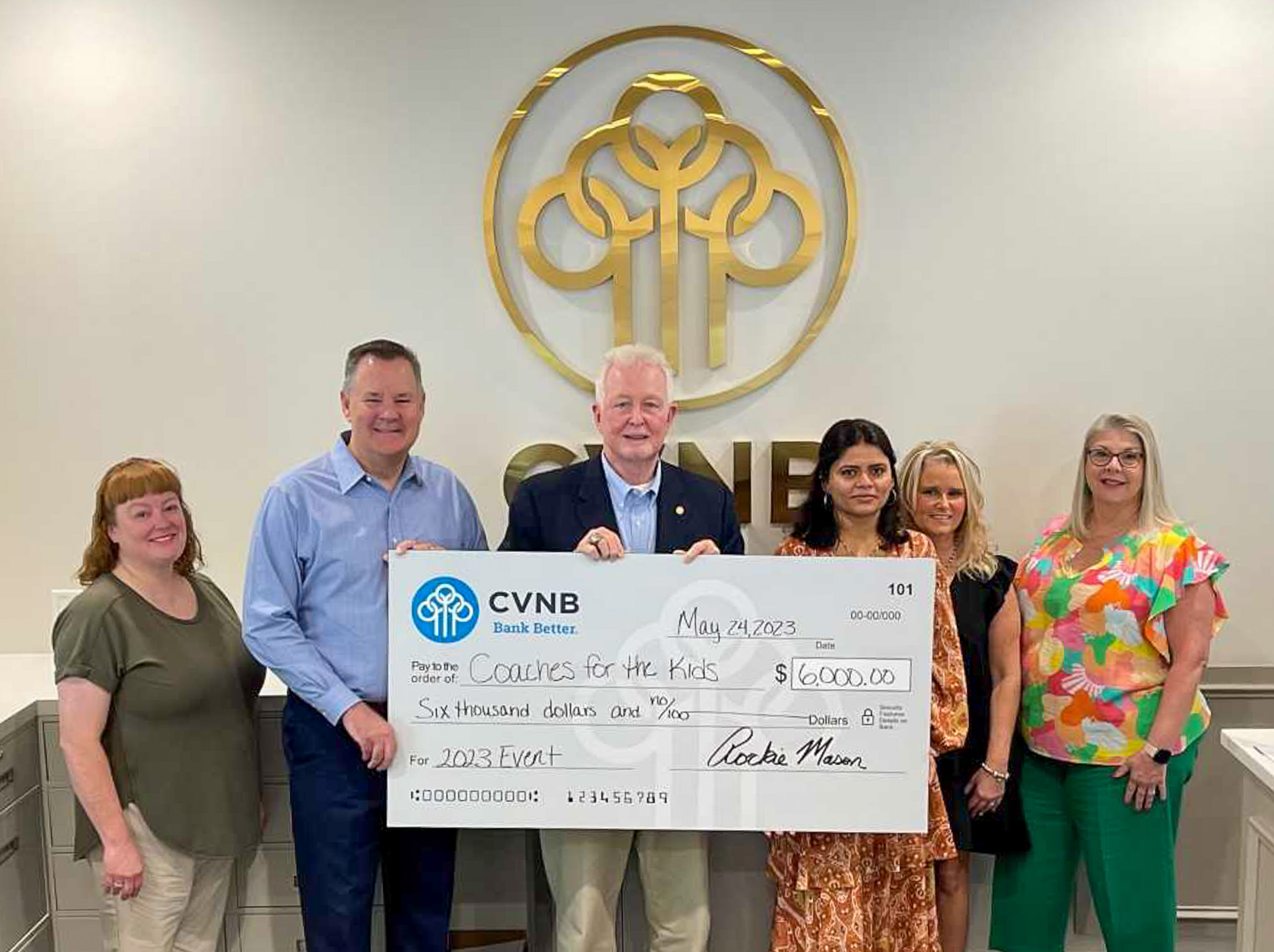 Our Lexington market presented a donation to the Coaches for the Kids Foundation. This incredible charitable organization is dedicated to supporting the University of Kentucky Children's Hospital and its mission of helping children across the Commonwealth of Kentucky.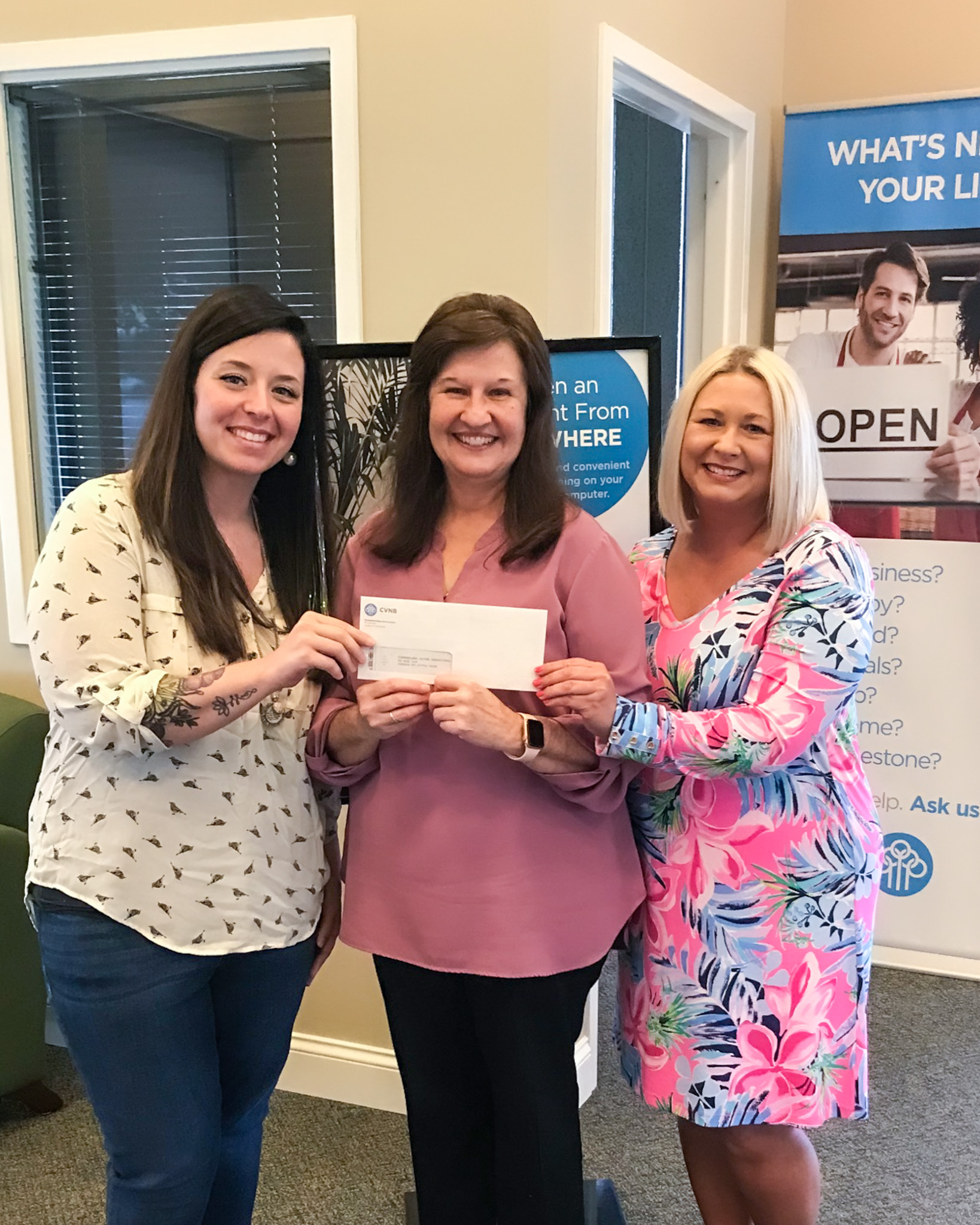 Our Corbin market proudly supports the Cumberland River Behavioral Health's Corbin Primary School Summer Program! All proceeds will go towards providing games, art projects, trips, and fun activities for the program, helping kids maintain positive relationships with their peers, school, and community.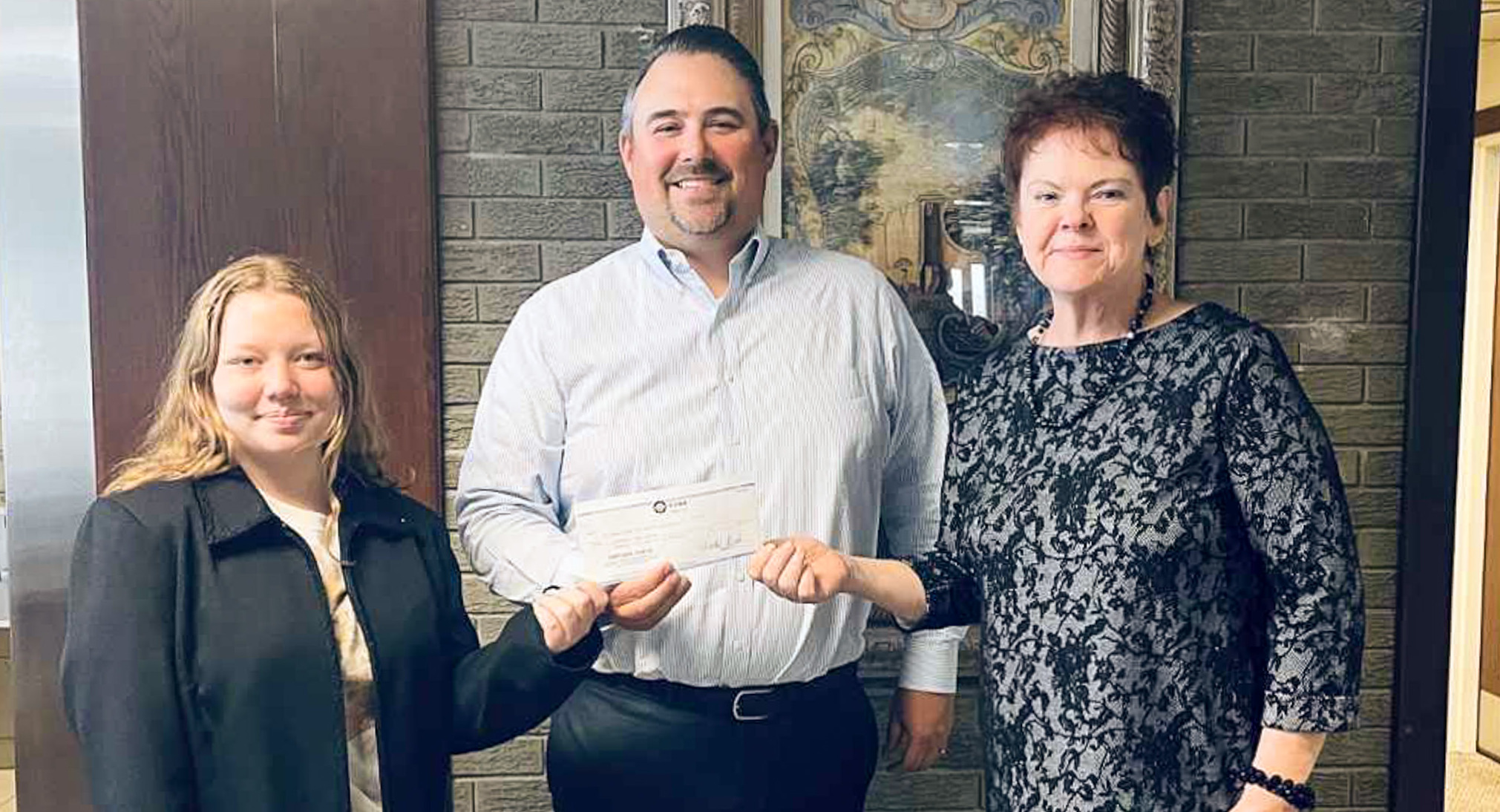 Our Somerset market was delighted to be able to contribute to such an exceptional group of students at Somerset High School's Jobs for America's Graduates program. The Project Based Learning team recently placed 2nd at the state Career Development Conference, earning them the right to compete at the National CDC in Orlando!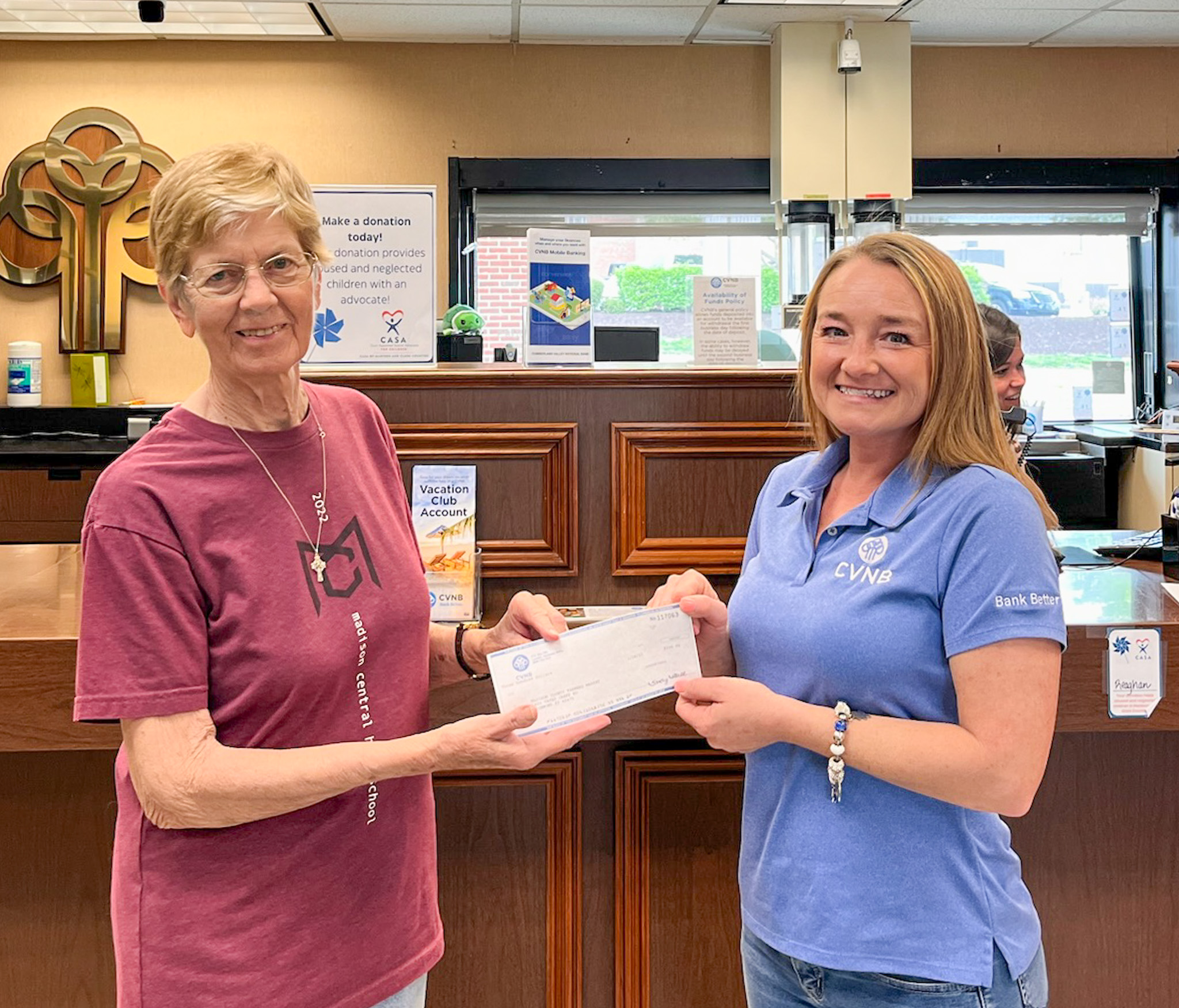 CVNB is the Silver sponsor for Madison County Farmer's Market.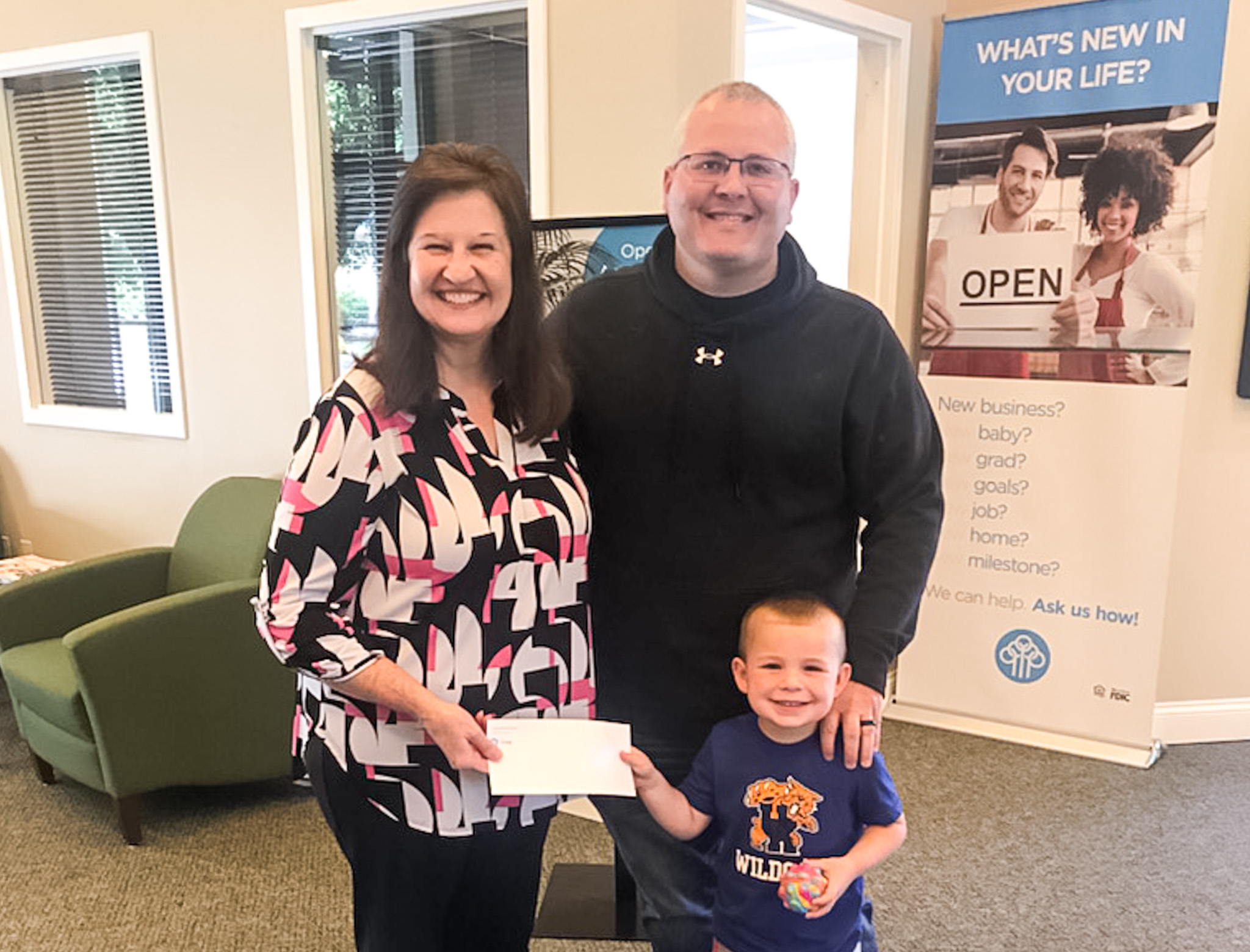 CVNB is again glad to support and sponsor the 2023 season of Cumberland Valley Cruise In. The Cumberland Valley Cruise In began in 2003 and is still going strong. Because of the community's continued support, they are celebrating their 21st year. We hope you have a fantastic season!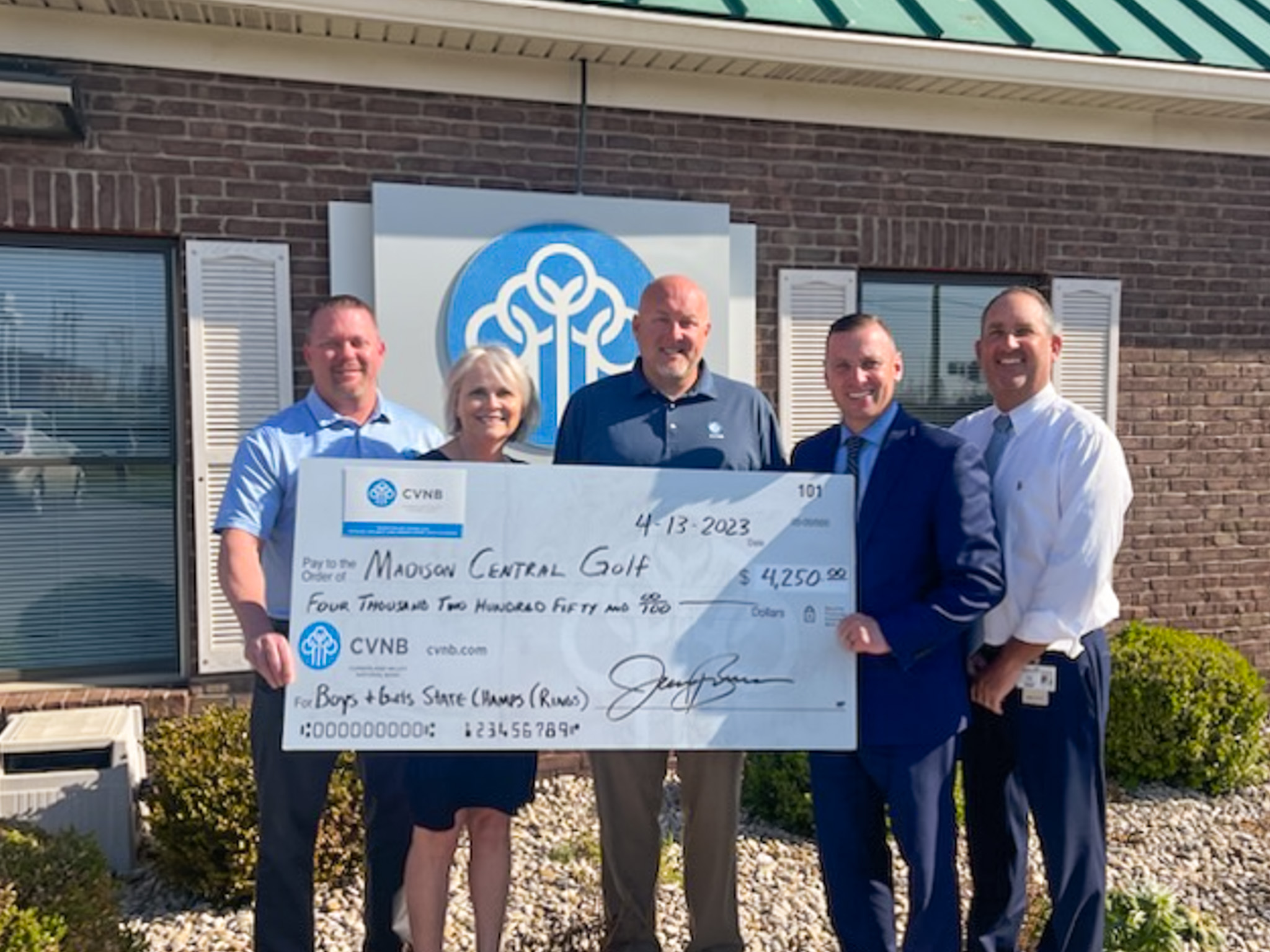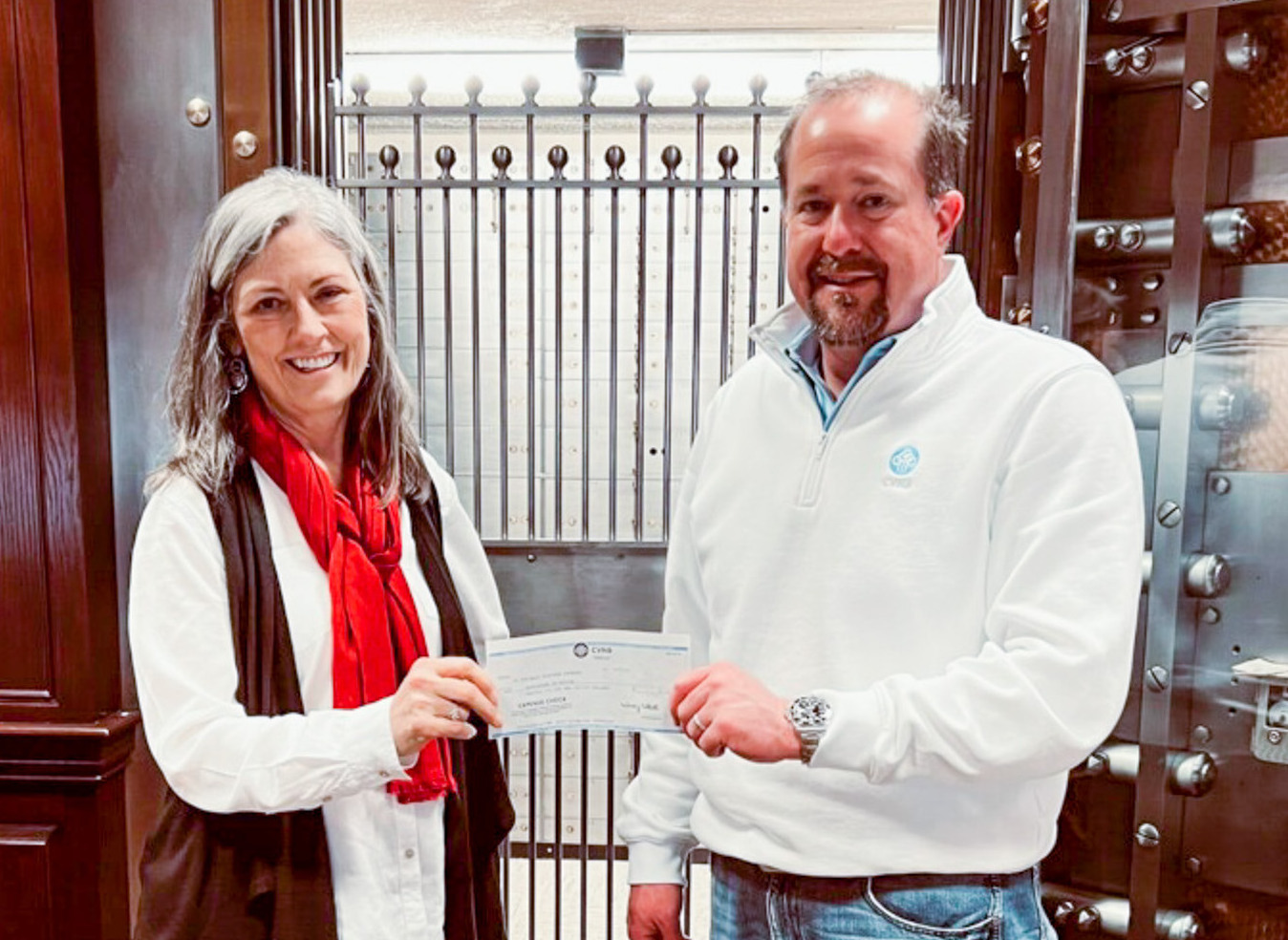 The Richmond market is proud to support the Madison Central High School boys & girls golf team in winning the 2022 state championship!
The donation will go toward the teams' golf championship rings.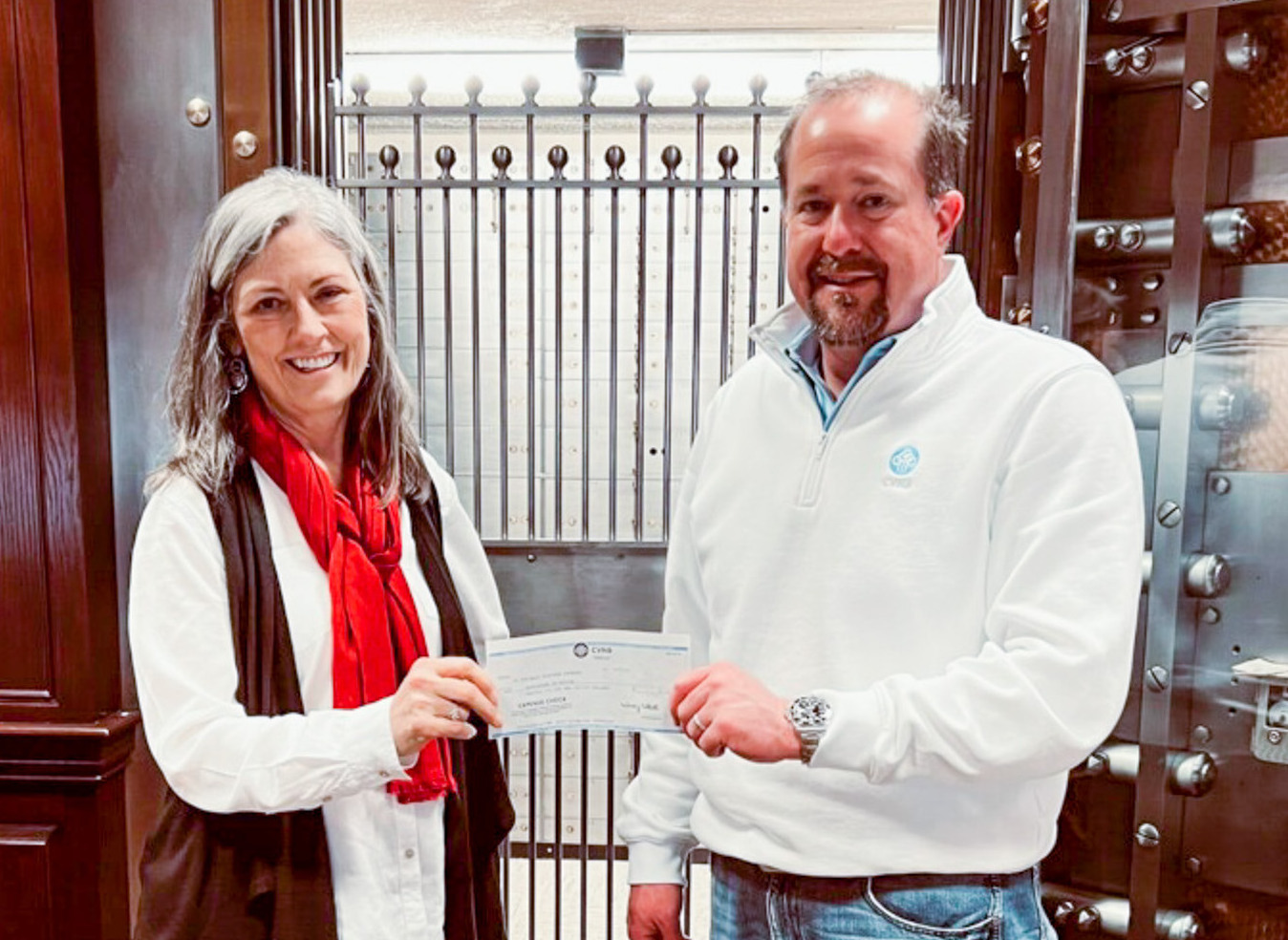 CVNB is proud to be a sponsor of the Parkinson's In Motion 5K Run/Walk For All event. Parkinson's in Motion provides support with tools and resources for self-help and improvement to enhance the quality of life of those impacted by Parkinson's Disease in Eastern Kentucky & the Appalachian region.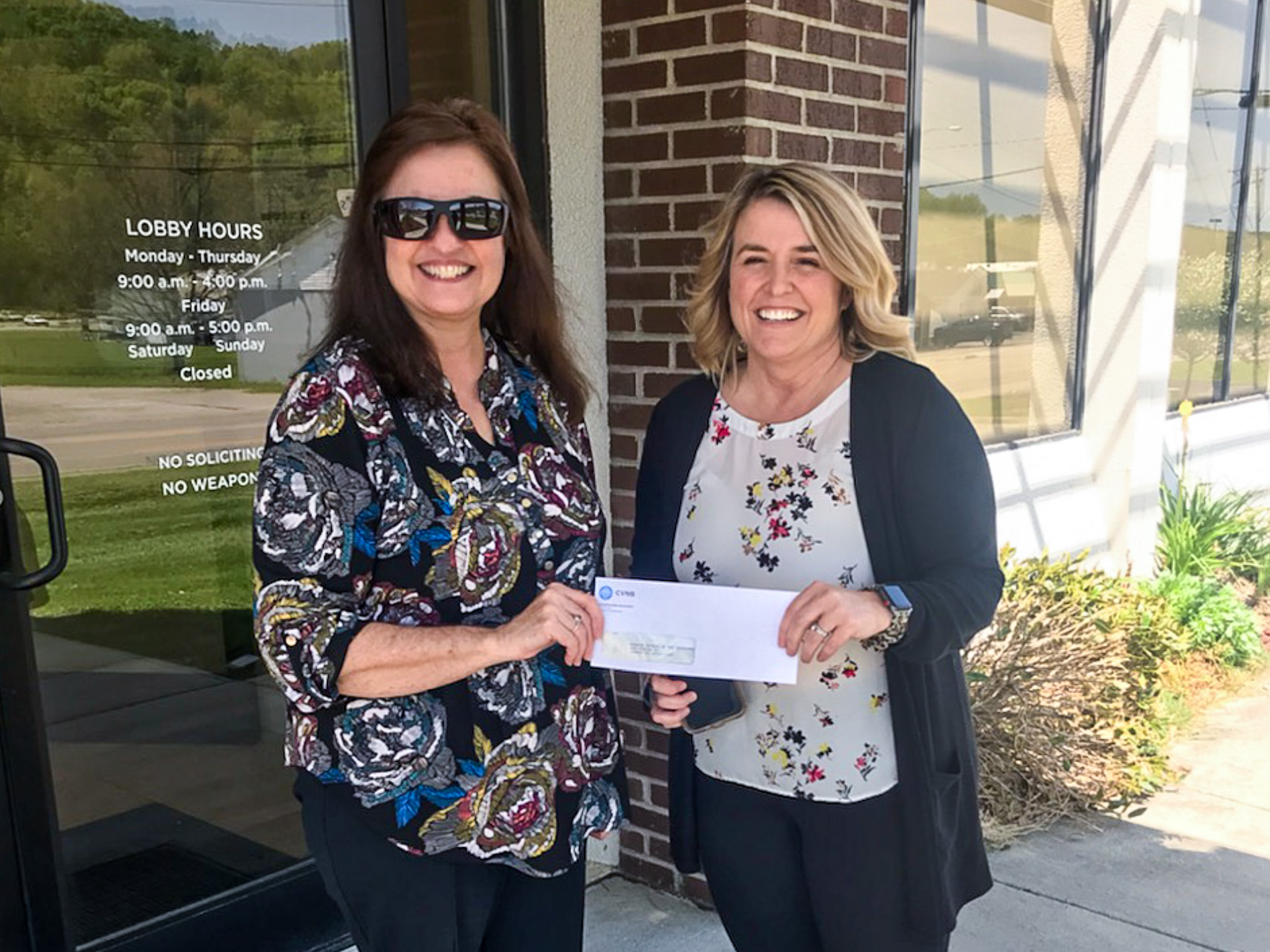 At CVNB, our community has our full support! We were grateful to give back to Corbin Church of the Nazarene for their new Hope Place safe center. The contribution will go towards remodeling the center and the auction and dinner event. Hope Place welcomes citizens looking to improve their lives and join a safe community.