Apply for a Home Loan
Buying a new home will be one of the largest investments most of us will make in our lifetime. Mortgage loan rates are at an all-time low, making this an ideal time to buy a home in our community.
Whether you're a first-time home buyer or ready to upsize or downsize to a new home, CVNB can find the best mortgage for you. Our experienced, dedicated mortgage specialists have a wide range of loan offerings to make home ownership possible and guide work with you every step of the way, from pre-approval to closing.
You can apply for a home loan before you find a property to purchase. When you find a house you love and are ready to make an offer, let your mortgage specialist know and they'll complete the application process and lock in your interest rate.
---
Purchase and closing
After you've made an offer on a home, CVNB will send you an application package to complete and prepare your loan for closing. Your mortgage specialist will order an appraisal to verify the home's value, and work with your real estate broker to ensure that the title insurance is completed. Once CVNB receives your completed application package, appraisal and title insurance policy, they'll coordinate with you and your real estate broker to schedule your closing. Your mortgage specialist will also walk you through the closing documents and final loan information, including any closing costs, before the scheduled closing date. You can check the process of your loan at any time!
---
Refinance Your Mortgage
As your community mortgage lender, we understand that your home needs can change over time. That's why we work closely with local homeowners on the best mortgage refinance options. Historically low interest rates make this an especially good time for Kentucky homeowners to consider refinancing their home loan. Refinancing your mortgage at a lower interest rate can save you significant money by lowering your monthly payment or allow you to pay it off sooner.
Can refinancing your current mortgage save you money?  Check out this video with our Mortgage Specialist, Wayne Short. 
Talk to a CVNB about how to take advantage of today's low interest rates and your home loan refinance options.
---
Home Equity Line of Credit
Need funds now for a large expense or want to have cash ready for a future project? Borrow as you go from a line of credit secured by the equity in your home with a CVNB HELOC! 
What is a HELOC?
A home equity line of credit, or HELOC, is a 10-year line of credit that allows you to borrow the funds, whenever you want. After the draw period, the HELOC goes into repayment and you'll pay the balance over a set period of time.
You can use the equity in your home to find money quickly for major purchases or expenses. Some expenses a HELOC can be used for include:
Home remodel or improvements, such as a new pool
Pay for college tuition or vacation
Start up a business
Debt consolidation
Why a HELOC?
HELOC interest rates are variable and are lower than a credit card or unsecured loan. There's also less risk in borrowing against the mortgage on the property.
Find out your equity and apply
The first step in getting approved for a HELOC is knowing how much equity you have in your home. A mortgage specialist will request an appraisal to determine your home's value, then factor in your outstanding mortgage balance to determine the equity. As with any other loan application, they may request a credit report and documentation such as proof of income to assess loan-to-value.
There's no application fee for a HELOC. Closing costs are discounted and often there are none. 
Apply for a HELOC by using the CVNB home loan application. After you complete the online application, a CVNB loan specialist will contact you to discuss how a HELOC will work for your financial needs.
---
Meet our Mortgage Loan Specialists
Our team is committed to helping make the home-buying process as smooth and seamless as possible with their deep knowledge of the region, expertise and array of loan options for your needs. Contact one of our lenders to make your home a dream home.
Wayne Short
Mortgage Loan Specialist


NMLS# 1723546




Sandy Harris
SVP, Mortgage Banking
Manager


NMLS# 421463




Randy Bargo
AVP, Assistant Loan Specialist


NMLS# 421457

Donald Kessler


Mortgage Loan Specialist
NMLS# 61475

Madison County & Surrounding Areas
Laurel County & Surrounding Areas
Whitley County & Surrounding Areas
Pulaski County & Surrounding Areas
---
FAQs
Q. How do I apply for a home loan?
Q. When is it best to apply for a mortgage?
A. The best time to apply and get pre-qualified is prior to home shopping, this way you know going into the process what payment to expect and what price range to look for after your loan product is determined.
Q. Do I need to talk to a mortgage lender before I apply?
A. You do not have to speak with a lender before applying online, but talking to a mortgage lender to know your price range is important. Once you find a property and secure a sales agreement the formal mortgage process begins.
Q. What credit score is needed to qualify for a mortgage loan with CVNB?
A. The simple answer is that there is no specific number. However, loan approvals through any secondary market loan (Fannie/Freddie) or government loan (VA, FHA, USDA) will require a credit score of typically 640 or above. Mortgage rates and available programs will be based on credit score. It is important when buying a home to keep your credit score as strong as possible.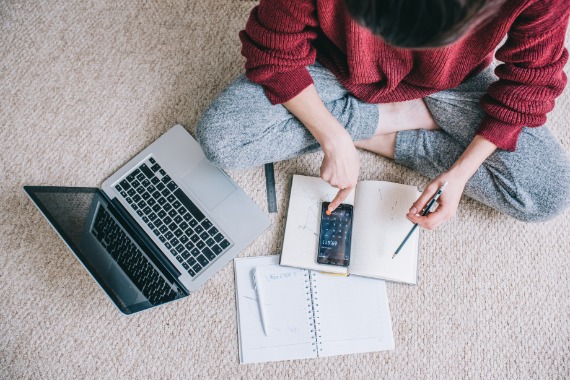 Need Help?
Contact one of our friendly service representatives by calling 800.999.3126, or click the button to fill out a contact form.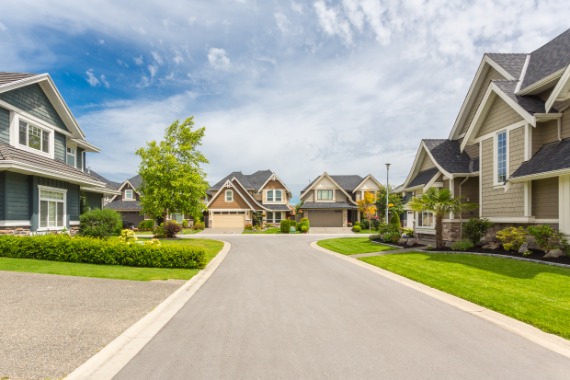 Welcome Home Program
The Welcome Home Program is back! Contact our Mortgage team to learn how you can qualify for a grant with up to $10,000 and $15,000 for Veterans.
Funds are first-come, first-served.