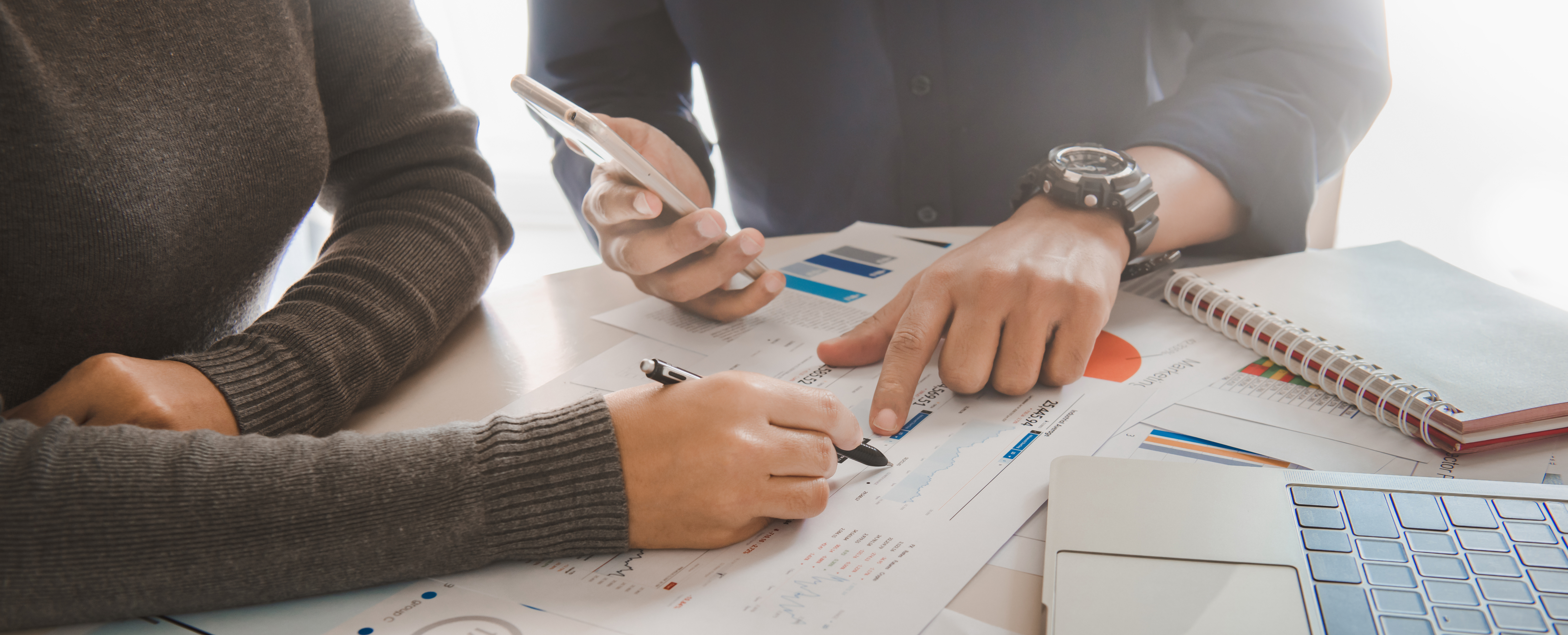 Wealth Management & Trust Services
CVNB's Wealth & Trust Management Services
Make your financial goals a reality with wealth management services you can count on. CVNB's Wealth Management & Trust Services works with individuals, families and businesses in Kentucky to help them make smart, informed decisions about their investment, retirement, college saving and trust and estate planning strategies.
Investment
When it comes to building your financial future, your most valuable assets are time and a trusted relationship with a local financial planning advisor. The earlier you can start investing, the better you'll harness the power of time to build wealth down the road — no matter your age, job or income.
CVNB knows that their neighbors throughout Kentucky want to protect and grow their money in a smart way. CVNB's Wealth & Trust Management Services believes in building long-term relationships to help you manage your wealth over time. Financial planners take a personalized approach that looks at your financial goals and needs to develop a customized investment strategy that works for you, now and into the future.
A few of our offerings include:
Mutual funds
Stocks
Bonds (corporate and tax-free)
US Treasury Securities
US Agency Securities
Retirement
It's never to early to plan for retirement. CVNB's financial planners look at your 401k and other retirement-income sources to map out a realistic retirement-planning strategy, from how much to save, where to invest and how to take retirement distributions.
Traditional IRAs
Rollover IRAs
SEP IRAs
401(k)s
College Savings
Saving now for higher education tuition and expenses decreases your financial aid need and student loan debt. It also puts more universities (go Wildcats!), private colleges and community colleges within reach. CVNB offers products and plans like the Coverdell Education Savings Account and 529 plan that give you a head start on saving for college.
We offer educational savings account options, including:
Coverdell Education Savings Accounts
529 Plans
Trust & Estate
During unexpected events, CVNB's Wealth Management & Trust Group is here to protect your family. While no one can take the place of your attorney or accountant, CVNB's financial advisors offer guidance and support when it comes management of your assets according to your wishes and planning for the reduction of estate taxes.
Trusted
We believe that sound investments start with a trusted partnership. CVNB understands where you're coming from— and where you want to go. To learn how CVNB's Wealth Management and Trust Services can help you build your financial future, contact Whitney Greer.
---
FAQs
Q: What does a wealth advisor do?
A: At CVNB we strive to understand you, your feelings toward investing and what you hope to achieve with your finances.  We start with an in-depth meeting to determine and discuss your financial goals.  From our discussion we will examine your feelings about risk and goals to determine investments to help you work toward your goals.  If you are accumulating assets, looking for income, or planning for future generations CVNB is here to provide guidance and make adjustments to help you meet your goals.
Q: Can I talk to a financial advisor at CVNB?
A: Yes! To learn how CVNB's Wealth Management and Trust Services can help you build your financial future, contact Whitney Greer.
Whitney Greer
Q: What type of clients do your wealth managers work with?
A: We will discuss a financial plan with any customer.
---
Investments, insurance products or annuities are:
• NOT INSURED BY ANY FEDERAL GOVERNMENT AGENCY
• NOT GUARANTEED BY THE BANK