CVNB offers savings accounts to help you reach your financial goals.
What you'll need to bring with you:
Photo ID: Driver's License or State Issued ID (showing current address), or Passport
Social Security or Tax ID number
Initial Deposit, typically $50 for most accounts
---
Why should I open a savings account?
A savings account can be a lifeline when unexpected expenses happen (like car or home repairs). Or you can start saving towards a goal (like vacation, or remodeling the kitchen). You might consider separate accounts for each of these goals.
Break the habit of relying on credit cards or personal loans during emergencies
Money in your savings account is easily accessible (unlike other savings vehicles like your 401(k), certificates of deposit, or other investments.
Have you always dreamed of buying a car, boat, or taking your dream vacation? A savings account is the first step in achieving your dreams.
Every fortune started with a single dollar. Having a savings account and making regular deposits allows you to earn a small amount of interest and safely save for the future. 

Automate your savings & watch your money grow.
Some employers will allow you to direct a set amount out of your paycheck to be directly deposited into your savings account.
You can set up automatic transfers from your checking into your savings.
Our Christmas and Vacation Club accounts encourage you to put away a set amount each week to reach your goals. 
---
Savings Account options
Regular Savings Account
This is our basic savings account. It pays the current rate of interest, compounded daily, paid quarterly.
CVNB will transfer the amount you authorize from your CVNB checking account into your savings account every month - automatically.
We can also automatically deposit your social security and retirement checks, military or corporate payroll, directly into your account for your security and convenience. Ask your employer about direct deposit of your payroll check.
---
Club Savings Accounts
A CVNB Christmas Club Account is an ideal way to save for Christmas. In October, you'll receive a check for the amount you deposited plus interest - just in time for Christmas shopping. (Interest will be compounded and credited to your account annually).
Learn more about Christmas Club Account
A Vacation Club Account helps you save for a much-needed vacation. In April, you'll receive a check for the amount you deposited plus interest. (Interest will be compounded and credited to your account annually).
Learn more about Vacation Club Account
---
Certificate of Deposit Account
CVNB can structure a Certificate of Deposit Account to fit your individual needs. We offer competitive fixed rate certificates. Minimum deposits for these accounts are $1,000. Federal regulations require penalty for early withdrawal. Certificate of Deposit accounts are insured by the FDIC.
---
Individual Retirement Accounts (IRA)
Investing in an IRA each year makes sense. Let CVNB help you save for your future. CVNB offers several IRAs that help you save for your retirement or educational needs. We offer Traditional, Roth and Educational IRAs with competitive rates and terms.
Quarterly online e-statements are free- you can download the files for viewing and safekeeping. If you prefer to receive statements via USPS, paper statements are $2 each quarter.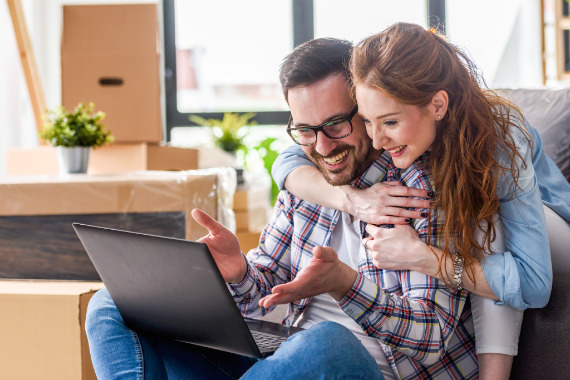 An Upgraded Online & Mobile Banking Experience!
We are excited to announce that we've upgraded our online and mobile banking to serve you better! The new platform offers all the banking tools you have come to expect.

Planning for the future doesn't have to be overwhelming when our Wealth Management team is here to help. No matter where you are in your life, it's a good time to talk to a CVNB Financial Advisor. 
Investments
Trust Administration
Estate Administration