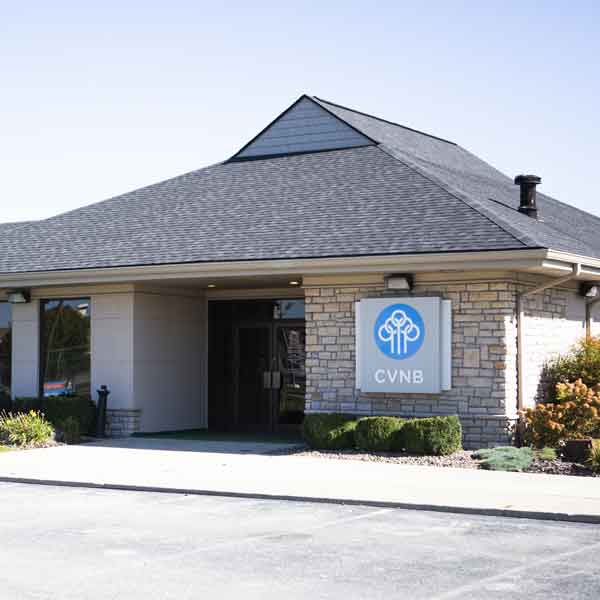 Our South London Branch is currently limited to Drive Thru only service. 
410 South Laurel Road
London, KY 40741
606.878.7010
LOBBY CURRENTLY CLOSED
Drive Thru Hours
Monday 9:00 am - 5:00 pm
Tuesday 9:00 am - 5:00 pm
Wednesday 9:00 am - 5:00 pm
Thursday 9:00 am - 5:00 pm
Friday 9:00 am - 6:00 pm
Saturday Closed
Sunday Closed
24/7 Drive Thru ATM
About this branch
Our South 25 Branch is located down South 25 next to Circle K Gas station. We are conveniently located across from the South Laurel High School.
24/7 Drive Thru ATM (deposit checks, withdraw cash, transfer funds)
Drive Thru Teller Services
Accepts appointments

Night deposits accepted

Commercial Deposits accepted
Change orders
Cash non-customer on us checks
Love for Laurel County & London
CVNB is proud to give back to Laurel County through banking, lending and wealth management services. We are also members of the London/Laurel County community and actively give back both in volunteer hours and sponsorship contributions to many high impact organizations that help make our hometown a better place to live and work. The CVNB team continue to support many organizations.
300 London Shopping Center
London, KY 40741
606.878.7010
Lobby Hours
Mon. - Thurs. 9:00 - 4:00
Fri. 9:00 - 5:00
Drive Thru Hours
Mon. - Thurs. 9:00 - 5:00
Fri - 9:00 - 6:00
Sat. 9:00 - Noon
24/7 Drive Thru ATM
100 South Main Street
London, KY 40741
606.878.7010
Lobby Hours
Monday - Thursday 8:30am - 4:00pm
Fri. 8:30am - 5:00pm
Saturday & Sunday Closed
No Drive Thru at this location
24/7 Walk Up ATM
Walmart Super Center Branch
1851 W Hwy 192 Bypass
(Inside Walmart)
London, KY 40741
606.878.7010
Lobby Hours
Mon. - Sat. 10:00 - 6:00
Sun. 1:00 - 5:00
No Drive Thru
Walk Up ATM | Accessible  when