Sponsored by Cumberland Valley National Bank


Friday, September 22, 2022
Registration begins at 8:30 A.M. - 9:30 A.M.
Egg Drop begins at 10:00 A.M.
Registration will be held in the park beside CVNB's Main Office.
Registration after 9:30 A.M. will be accepted.

3 Divisions:
Elementary School
Middle School
High School


•
All registrants must be students from the Laurel County School District.
• No parachutes.
•
No Peanut Butter
may be used.
• No padded envelopes.
•
No heavy wood crates
due to splinter hazard.
•
Eggs will be provided by CVNB and will be placed in your container on site.
The committee must be able to remove the egg after the drop.
• Your entry must be no larger than a 12" x 12" x 12" container.
•
There must be a place on your container for judges to write a number with a marker.
•
Contestants must clean up after their drop.
•
Survival Egg Drop total prize money $1,500.
Prize money will be divided equally among
ALL 
finalists.
•
Prize for
"Most Original Design"
in each division.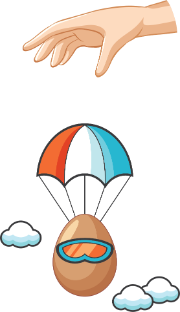 ---
Advance Armbands Tickets Now on Sale!

Armbands are good for UNLIMITED RIDES  on the day of your choice:
Thurs 9/21 6 p.m.-10 p.m.
Fri 9/22 & Sat 9/23 12 p.m.-4 p.m.
Sun 9/24 1 p.m.-5 p.m.

All the proceeds will go to the World Chicken Festival to help fund annual festival events and promote tourism on the streets of London, KY.