Secure Your Account
Our new online and mobile banking security system helps keep your information safe by allowing you to remove a device from your account. No account information is stored on your device. These actions remove information about the device from the CVNB online and mobile application server, disabling the passcode. Any subsequent login attempts to your account from this device will require a username and password, and the added device will need to be confirmed through a 2-factor verification code.
Online Instructions
Is your device lost or stolen? You can remove it from your CVNB online banking account from within Online Banking.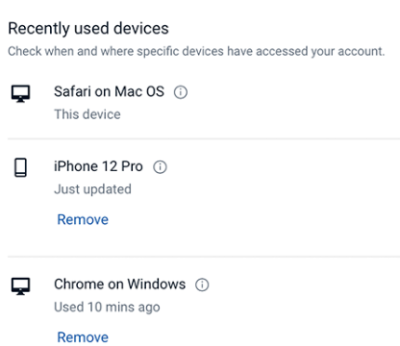 Login to the CVNB Login page.

Click on your profile name in the upper right corner.

Click on Settings.

Click on Security (left navigation bar).

Under the "Recently used devices" section, click "Remove" on the device you would like to remove.
Mobile Instructions
Launch the application and click on "Forgot" under the password field. Enter your SSN, TIN, or EIN, and your account number.

You will be prompted to enter a verification code to validate ownership of this device.

Type in your new password and press Submit. The system will coach you to make sure your password meets our security requirements.

You will be prompted to create a new passcode for this device (the passcode only works through the mobile application on the device it was setup on).

If your phone supports biometric login methods (fingerprint or facial recognition), you will be presented the option to utilize those features.

You will be presented a tutorial, feel free to skip or play. Once to the Dashboard, you are ready to go!