Business MasterCard®
Your local choice for a business credit card that works for you. A commercial MasterCard® can be a great asset for your business. CVNB MasterCard® Commercial Credit Card offers convenience and flexibility for your business needs.  The Commercial Credit Card is great tool for making purchases for your business and employee travel expenses.    
This flexible credit card can be issued to all the authorized users in your business.
Spending limits can be set for each individual. You will receive separate statements to help you monitor and track spending.
These accounts also come with 24/7 fraud monitoring and local customer support.
Affordable 
Fixed rate of 9.99%¹
No annual fee
No transaction fees
Late payment fee up to $30.
Easy to Manage
Individual employee cards with pre-determined spending limits and individual employee detail statement
Online access to view transactions, balances and account statements

Consolidated statement billing, making payments much easier

Payment Options
Make your payment in person at any CVNB branch location
Mail payment directly to CVNB or our central processing center
Automatic direct payment from your business checking account. Payment options available:  balance in full, minimum payment due, fixed amount or percentage. 
Take Charge of Transactions
FICO® Falcon® fraud monitoring service
EMV chip technology making in-person transactions more secure than ever before
SecureLOCK Equip Cardholder controls
MasterCard® accepted world-wide
24/7 Customer Service 
24 hour toll free customer service | 1.800.299.9842
Local customer service | 1.800.999.3126 | Monday – Friday | 8:00 AM – 5:00 PM EST2
MasterCard® benefits for commercial cardholders, including Travel Accident Insurance up to $150,0003
Complete the pdf application and send it to your closest CVNB branch, or mail to:
CVNB, Credit Card Dept., PO Box 701, London, KY 40741
1Annual percentage rate is 9.99% fixed rate
2Excluding federal holidays.
3Certain restrictions apply.  Refer to MasterCard® Commercial Guide to Benefits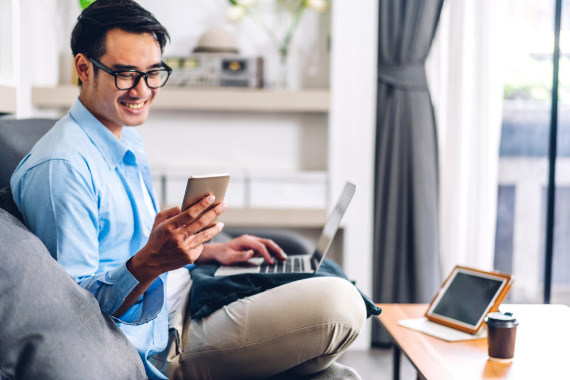 SecureLOCK Equipment App
Prevent fraud if your card is lost or stolen
Control spending by setting limits on withdrawals or transactions
Customize spending ability by online, mobile or in-store purchases
Block international or out-of-area transactions 
Download for your device1:
1 available for iOS and Android.  Download at the Apple App Store® and Google Play Store™  
CVNB MasterCard® Commercial Credit Card